Why Junbi Matcha
100% Pure shade-grown finely milled Matcha
Sourced from a 100 year old farm in Japan
Pairs deliciously with other Ingredients
fuels you to prepare daringly for your adventures ahead
Preparing Matcha is Easy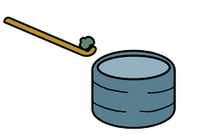 ADD MATCHA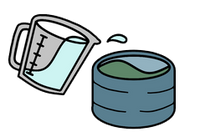 ADD WATER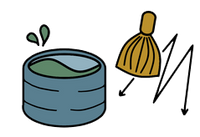 WHISK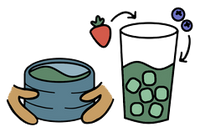 ENJOY
Friggin delicious
I've ordered so many of these now. It's so friggin good! I make a glass for everyone that comes over and they get hooked. Good quality matcha with a sweet blueberry flavor. Pour this over ice and it's refreshingly delightful.
It's delicious, just a minor improvement would be great
The matcha is delicious and I've been ordering it for over a year now. The only issue I have with this is the Zip Lock on the bag. When the matcha comes in, the bag is sealed, but the Zip Lock is wide open. This allows matcha to go in between the seams and it doesn't allow the bag to close properly after it's opened.
I always end up leaving these Matcha packets in a separate ZipLoc bag to keep it fully sealed. If the bag's Zip Lock is already closed when it comes in the mail, I think that would solve the issue
So tasty
Very very tasty but for some reason the type of sugar in it doesn't jive with me. I can't have it everyday or else I will feel tight and tired.
Delicious
The Blueberry Matcha is so good! I LOVE it. ❤️
I love this flavor!!! Can't wait to try others!