Why Junbi Matcha
100% Pure shade-grown finely milled Matcha
Sourced from a 100 year old farm in Japan
Pairs deliciously with other Ingredients
fuels you to prepare daringly for your adventures ahead
Preparing Matcha is Easy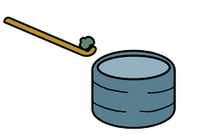 ADD MATCHA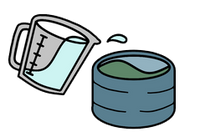 ADD WATER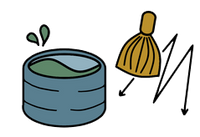 WHISK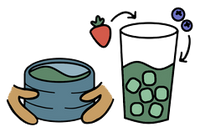 ENJOY
The best matcha ✨
I made the decision to drink less coffee this year and Junbi matcha was there to the rescue. Now, I can't go without it. I'm going to have to start taking it with me when I travel because other matchas just don't compare. The Daily Ceremonial is so fresh and delicious. It just *tastes premium.* I also have all the energy and focus I need throughout the day without the jitters. Chef's kiss.
Best Matcha!
I love Junbi matcha! It is the best matcha that I have tasted.
My Go To!
I love this matcha! I've made a complete switch from coffee entirely and played with different portions of matcha to fit my taste. And I'm obsessed! It's been my daily source of caffeine and a small cup is more than enough. I feel energized during my work day, with no crash or the feel or need to have a second cup (unless I'm craving matcha lol). Recently just made the decision to get on their subscription and just have my automatic refills every month. Not to mention, I'm literally saving so much money making my own matcha lattes at home versus going to my local Starbucks. No regrets!
Delicious!
Love this matcha, bought the smaller tin to start and came back for the larger one. It's mild but earthy and a beautiful vibrant green. Been enjoying mine over ice with oat milk . Can't get enough!
Awesome!
I've had the smaller tin before. Couldn't stop thinking about it and got the larger tin plus the blueberry, vanilla and strawberry matcha. I'm enjoying the matcha so far